Follow below for all book related updates and info.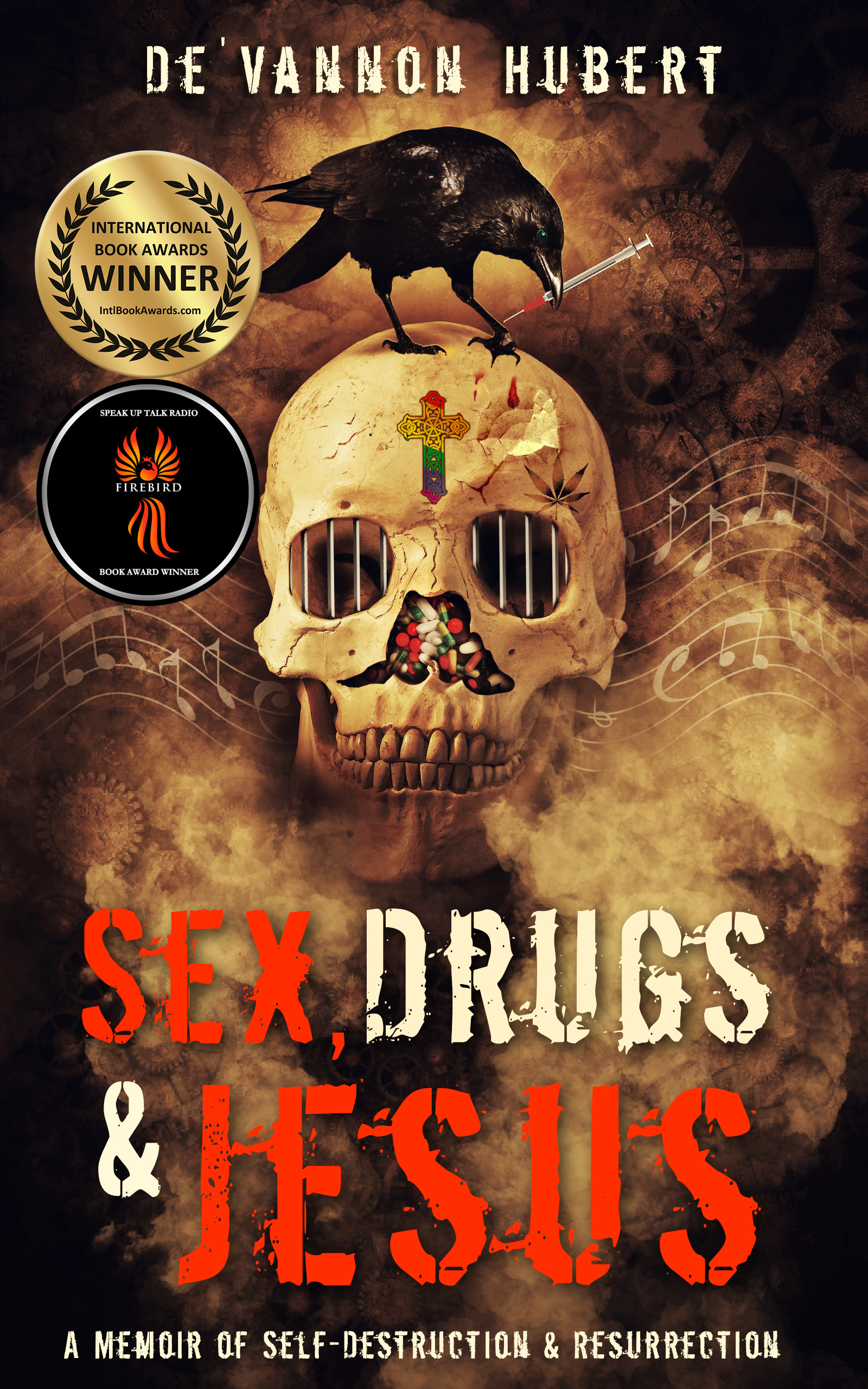 Sex, Drugs & Jesus
A Memoir of Self-Destruction & Resurrection
***INTERNATIONAL BOOK AWARD WINNER***
First Place – LGBTQ+ Nonfiction
Finalist – True Crime
***FIREBIRD BOOK AWARD WINNER***
First Place – LGBTQ+ Nonfiction
First Place – True Crime
Third Place – Memoir
Transparency is one of the most effective tools we have that can help us heal. It can also help us understand ourselves better as well as other people. What would you do if you believed you only had months to live? How would you feel if your community was stolen from you? Could you survive living on the streets for any length of time? Can you imagine what it's like to try to find a job when you have felonies on your record? Are there any words to describe the heart of a mother as she watches her youngest child die? 
It's taken my whole life to realize that the main person I've been battling against has been me. As such, my memoir delves into raw detail about my war with my myself. I open up about my crystal meth addiction and how I became a drug dealer in Houston, Tx. The pain of growing up in poverty under the hand of an abusive dad is put on display as well. The time I spent serving in the Air Force during Don't Ask Don't Tell and the promiscuity that went along with it is also divulged. I talk about how I received my HIV + diagnosis on a voicemail and my Hep B + diagnosis in the postal mail. My story gets more intense as I share about how I got 3 felonies, the time I spent in jail, and how I ended up homeless after S.W.A.T. kicked my door in. I talk about the biggest heartbreak in my life which happened when I was kicked out of a megachurch, that I had served with my whole soul for years, just because I am a member of the 2SLGBTQIA+ community and refused to accept the conversion therapy package they offered.
So often people judge those who have been in similar situations. My hope is that my honesty can offer a glimpse into these issues from the inside, rather than from the outside looking in.
I struggled with dividing my memoir into two separate books, but I felt it would be more impactful to tell everything all at once. My memoir is my testament and it's the greatest form of outreach I have ever offered to the world. I hope that I can earn your trust and attention with the words I have written within these pages.
***FIREBIRD BOOK AWARD WINNER***
First Place – LGBTQ+ Nonfiction
First Place – True Crime
Third Place – Memoir
"Sex, Drugs & Jesus is a riveting memoir that will capture your heart and take you inside the trials and tribulations of Mr. Hubert's life. I was hooked from the first page." – USA Today Bestselling Author, Theresa Hissong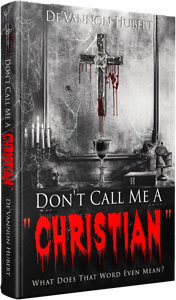 Don't call me a christian
Christianity has become an absolute fucking nightmare!
When I think of the word "Christian" in this day in time everything comes to mind but Christ. I think of politics and conservatives trying to push their values on other people by fighting abortion rights and LGBTQIA+ rights. I think of the crazies down on Bourbon St. in New Orleans holding up "you're going to hell" signs and screaming at me and my people when we're just trying to have a good time. I think of all the things the church said I couldn't do (masturbate, dance, drink, fuck outside of marriage, etc.) and I have had it with their BULLSHIT!
I've said it before and I'll say it again: there is nothing wrong with Christ, but there is a hell of a lot wrong with "Christians."