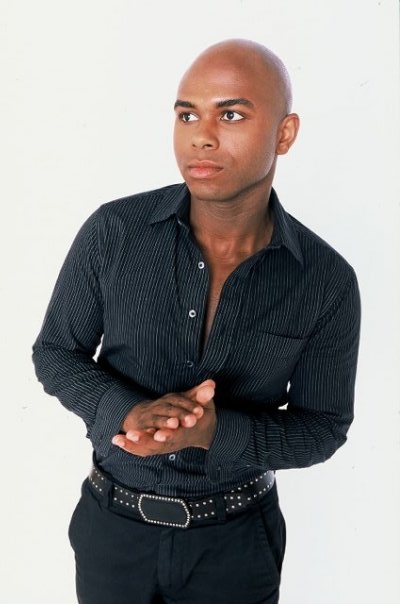 De'Vannon Hubert is the author of Sex, Drugs, and Jesus, a memoir about his struggles with drug dealing, drug addiction, homelessness, serving in the Armed Forces, contracting HIV and HEP B, and rejection from his church for his sexuality.
De'Vannon is also the host of the Sex, Drugs, and Jesus Podcast and is the owner of DownUnder Apparel. Aside from this, De'Vannon is an Honorably discharged veteran of the United States Air Force and a graduate of both Embry-Riddle Aeronautical University and the Hypnosis Motivation Institute. He also graduated from the Medical Training College of Baton Rouge and is a Licensed Massage Therapist. De'Vannon's story is one of surviving the social outskirts and finding one's way back to a balanced path.
My name is De'Vannon Hubert and I'm from Baton Rouge, Louisiana. Discovering my sexuality while growing up as a Christian in the South wasn't easy, but I didn't get into any real trouble until my own church told me I wasn't welcome in God's house, in my twenties. Dejected, I spiraled into drug addiction and crime, and my drug of choice was crystal meth. After years of living life to the extreme with the craziest drugs and wildest sex I could imagine, my HIV+ diagnosis only told me one thing: Go out with a bang because your life is almost over.
Today, my life is a very different story and much has changed. I'm not homeless, I don't think my life is ending any time soon, and I have an evolving perspective of what it means to live a balanced and spiritual life. I make it a point to have people in my life who many would say live on the "social outskirts" and who embrace ideas and practices society believes to be "taboo" because these are my people and we have so much in common. I have a dirty, sexual, VERY open mind and yet maintain a strong connection with Jesus Christ. I feel called to tell my story and connect with others to help them find a greater understanding of themselves and a path to spirituality as well.
Paul Misunderstood Homosexuality And Here's Why With Rev. Dr. Marcia Ledford Esq.
Want to work with De'Vannon?
Send us a message and we'll share our full media kit
Includes headshots, bios, logos, book samples, and more…
hello@sexdrugsandjesus.com